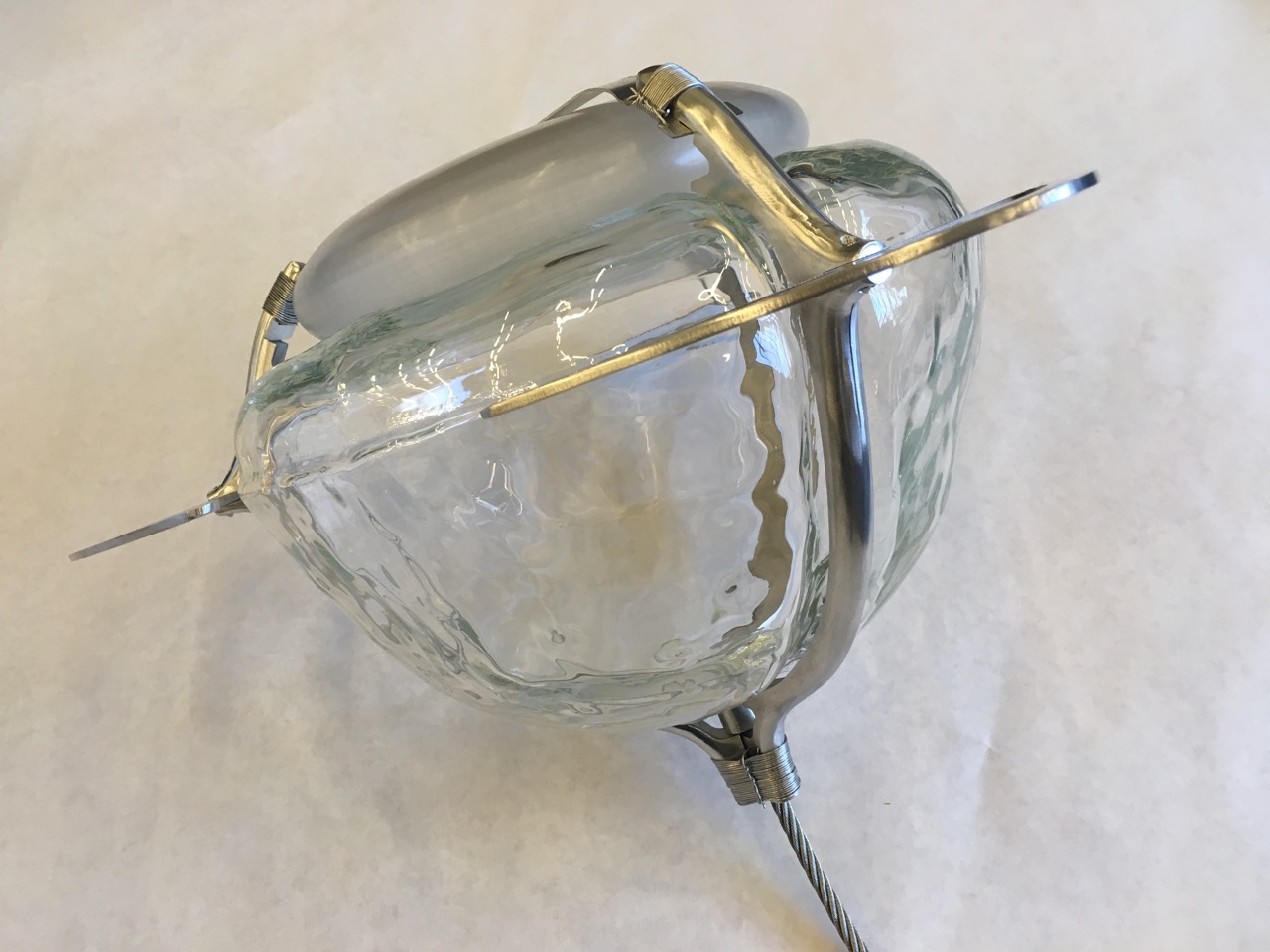 Glass Drifter Prototypes
Scientists have been deploying battery powered sensors on ocean buoys for the past 30 years to track currents, waves, temperature, salinity, pH, and other metrics in an effort to understand the ocean.
The accepted design standards for these single use instruments typically rely on plastics, urethane foams and lead acid batteries - things that are generally understood to be bad for the ocean. Unfortunately, most of these instruments have a fixed lifespan, becoming ocean trash once they run out of battery power.
My goal was to create a seaworthy object with waterproof electronics enclosures out of materials that will have minimal impact on the ocean if / when it becomes lost at sea. I spent three months at Autodesk's Pier 9 exploring this question, and the following prototypes are the result of that inquiry.
Why glass? Glass is energy intensive, but the finished material has minimal negative impact if lost at sea. I had the opportunity to experiment with the material thanks to the generosity of fellow Artist in Residence and expert craftsperson, Stefanie Pender.
Within Fusion 360, I built a virtual mold out of multiple pieces of wood, and subtracted the desired shape from each piece. Fusion 360 also enabled me to toolpath my desired shapes. I used a wood and foam CNC milling machine made by DMS. I arranged rectangular wood pieces on the DMS table, and used mostly large end mills to remove the unwanted stock and create the voids required for the mold. Once the pieces were cut on the DMS, I had to finish preparing them by hand and assemble them into a glued mold.
With Stefanie's guidance and help, I rendered a glass shape from a wood mold; this turned out to be a difficult and iterative process.
The main problem we encountered was getting the mold wet enough to not burn, and porous enough to let the steam escape without changing the shape of the glass. If steam is trapped in the mold, the glass can't fully expand to conform to the hoped for shape. After three different versions of the mold, we were able to produce compelling glass positives from the wood negative.
The glass vessel's purpose is to provide buoyancy. For proper operation, a data buoy needs to have a set of electronics oriented towards the sky (for communication), and a shape that moves well with the waves. I relied on corrosion resistant aluminum to ballast the buoys. The main function of the metal parts is to secure the electronics, keep the buoys upright, and dampen wave motion. I created full physical prototypes of three different designs.